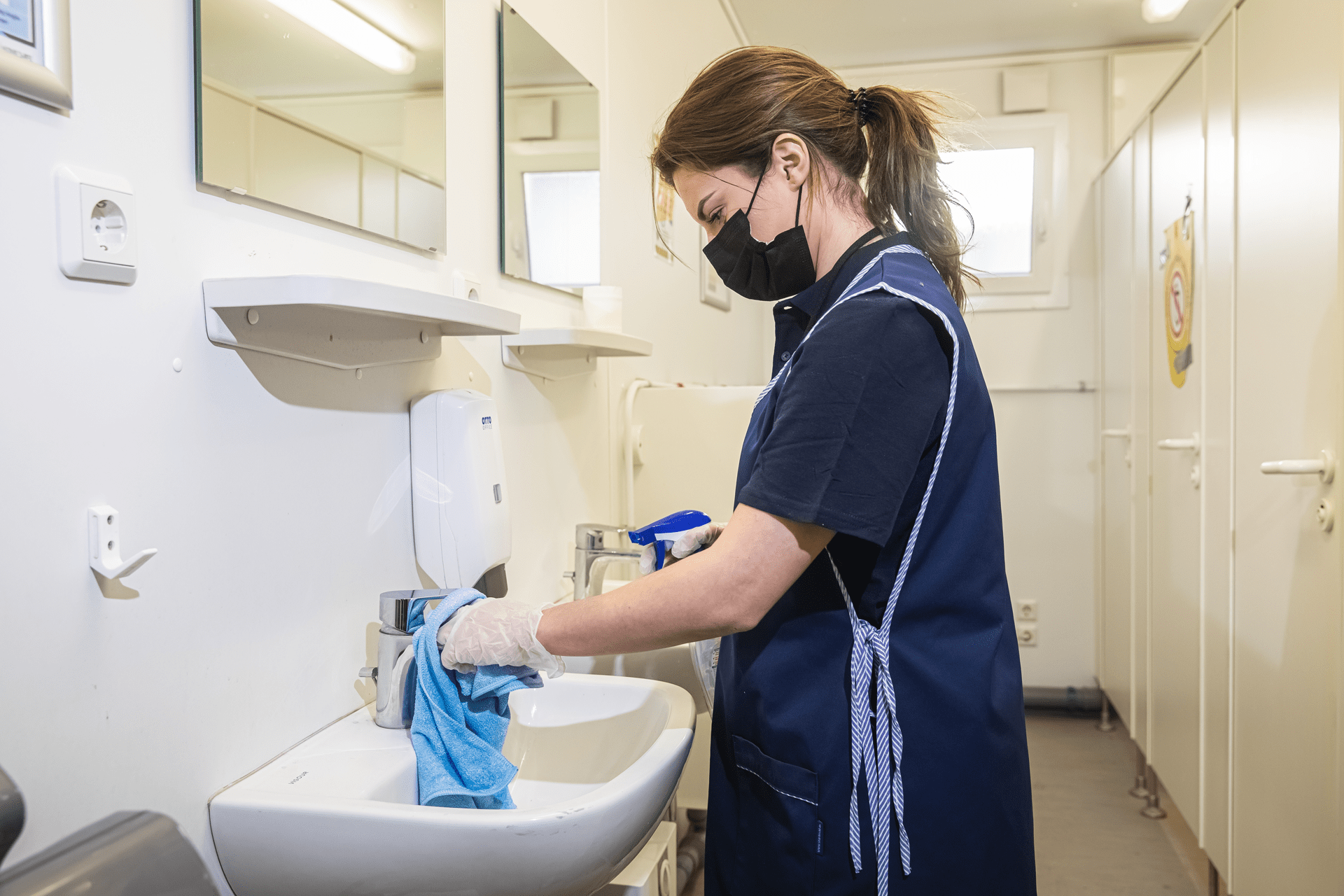 Facility management at a glance
The cleanliness of your object reflects your company
Solid Safety ensures with its facility management that the functionality and cleanliness of your property is guaranteed.
Whether employee or customer – in a clean environment you feel much better. But not only the feeling of cleanliness, but also the external image wants to be preserved. With our facility management staff, we ensure that you make the right impression!
A cleaning plan according to your specifications and wishes is a matter of course for us. Together with you we make such a plan, which we implement from the first second exactly so for you.
Our facility management works according to the HACCP standard and is familiar and trained in handling a wide range of cleaning materials. Together with you we create an individual cleaning plan. 
Basic cleaning
Basic cleaning involves particularly thorough cleaning of hard-to-reach areas, transition points, floors, furnishings and equipment. Intensive cleaning refers especially to thoroughness and care, as well as the use of selected cleaning agents.
Office cleaning
We will carry out the office cleaning at your premises as indicated in the cleaning schedule. Our cleaners work particularly attentively so as not to disturb people still present. In particular, we focus on the care of desks, filing cabinets, carpeting and the disposal of trash can contents. 
Window cleaning
A good view of the outside makes work even more enjoyable. With the right cleaning agents, this can also be achieved. However, yellowed plastic frames, among other things, always entail time-consuming and costly cleaning. To save these costs, the window frames should also be cleaned regularly. For companies
Request your non-binding offer
Or do you simply have some questions? We will gladly advise you
Get in touch with us
For candidates
You would like to apply for a job with us?
we are always looking for motivated employees
To the open positions