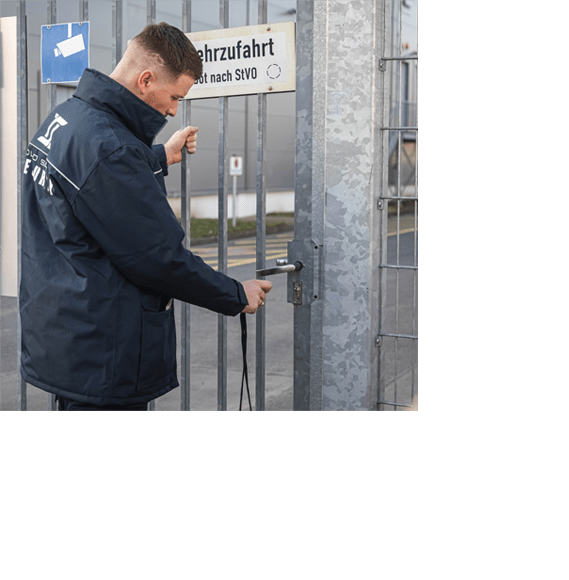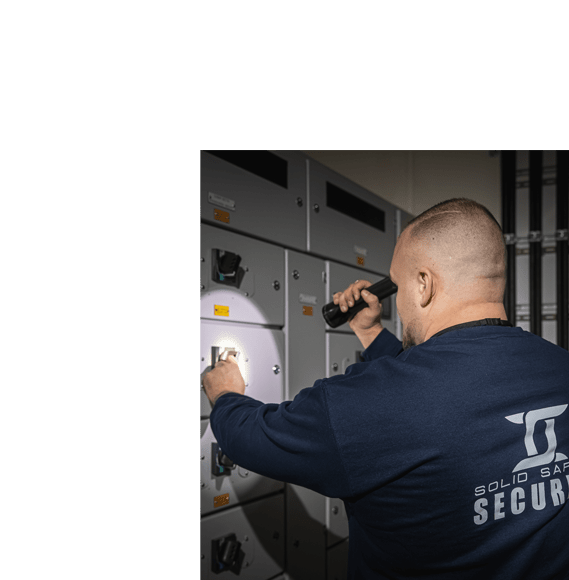 Property protection at a glance
Property protection and surveillance
Creation of visitor passes
Enlightenment of the environment
Access and vehicle control
In property protection you need qualified and energetic employees
Through constant training, our staff has all the necessary qualifications.
Whether small businesses, medium-sized companies or corporations – everywhere lurks the danger of vandalism, robberies or burglaries. Our employees have a trained eye and act professionally in any situation. With the help of individual security solutions and state-of-the-art security technology for your property, we prevent crime and ensure a smooth operation of your business.
As a supplement to the object protection we also recommend the commissioning of a Reception service. 
You are also welcome to inform yourself about our other Services.
Our property protection prevents vandalism, theft and sabotage on or in buildings. Whether company secrets, valuables or employees – we guarantee protection. Our specialists are all qualified according to § 34a GewO.
Object protection and object monitoring
We permanently monitor your commercial and private properties with highly qualified security guards, provide site protection and secure hard-to-see points. 
Creation of visitor passes
Visitors are checked and provided with visitor badges. This way, you and we always know who is in your property at what time. In this way, we prevent security risks and you can sit back and relax.
Enlightenment of the environment
Your property does not end at the entrance or exit area – often a larger property adjoins your property. This must also be well monitored to give vandals and thieves no chance. For companies
Request your non-binding offer
Or do you simply have some questions? We will gladly advise you
Get in touch with us
For applicants
You would like to apply for a job with us?
We are always looking for motivated employees
To the open positions